Plankhof
from 25 €
Farm holidays in Racines | Ratschings
Appartment
for 1 - 2 person/s
50,00 €

for occupation with 2 persons/night
Appartment
for 2 - 7 person/s
| 75 m²
150,00 €

for occupation with 5 persons/night
Appartment
Equipment: Single bed, Double bed, Bunk bed, Sofa bed, Balcony, Terrace, Garden, Separate living area, Bed linen provided, Separate kitchen, Eat-in kitchen, Coffee machine, Dishwasher, Electric cooker, Cutlery provided, Shower/Bath tub, Separate WC, Bidet, Towels, TV, Satellite/Cable, Final cleaning included, Main building, South view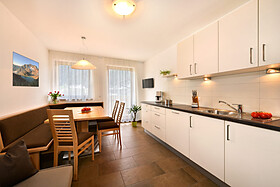 Appartment
for 2 - 7 person/s
| 75 m²
150,00 €

for occupation with 5 persons/night
Appartment
Equipment: Single bed, Double bed, Sofa bed, Terrace, Garden, Separate living area, Bed linen provided, Separate kitchen, Eat-in kitchen, Coffee machine, Dishwasher, Electric cooker, Cutlery provided, Shower/Bath tub, Separate WC, Bidet, Towels, TV, Satellite/Cable, Final cleaning included, Main building, South view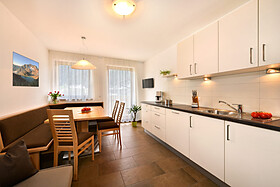 Doppelzimmer
for 1 - 4 person/s
| 25 m²
85,00 €

per person/night
All our rooms are renovated in springtime and disposes of bath with shower and toilet. Hairdryer, direct-dial-telephone, sat-TV, safe, balcony and internet possibility.
Equipment: Double room, Double bed, Extra bed, Cot, Sofa bed, Balcony, Living area, Handicapped accessible, Mini-bar, Safe, Shower / Bath tub, Bidet, Hair dryer, Bathrobe, TV, Satellite/Cable, WLAN, Internet access, Main building, Panoramic view, South view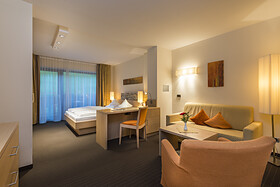 Romantikzimmer
for 1 - 4 person/s
| 36 m²
93,00 €

per person/night
You can also choose one of our romantically rooms. This rooms are spacious with separate toilet and bath. For this rooms we add a commission per room and day. In this rate the use of the garage is included.
Equipment: Double room, Double bed, Extra bed, Cot, Sofa bed, Balcony, Living area, Handicapped accessible, Mini-bar, Safe, Shower / Bath tub, Separate WC, Bidet, Hair dryer, Bathrobe, TV, Satellite/Cable, WLAN, Internet access, Main building, Panoramic view, South view
Kiechlhof
from 26 €
Farm holidays in Racines | Ratschings
2bedded-room
for 1 - 3 person/s
| 16 m²
29,00 €

per person/night
Apartement for 2-4 people
for 1 - 4 person/s
| 50 m²
104,00 €

for occupation with 4 persons/night
Plattnerhof
from 80 €
Farm holidays in Ratschings / Racines
Appartement
for 2 - 4 person/s
| 65 m²
80,00 €

for occupation with 2 persons/night
Appartement
Equipment: Double bed, Double sofa bed, Balcony, Garden, Tiled stove/Open fireplace, Separate living area, Bed linen provided, Non-smoking apartment, Separate kitchen, Coffee machine, Dishwasher, Electric cooker, Cutlery provided, Shower/Bath tub, Hair dryer, Towels, TV, Satellite/Cable, WLAN, Main building, Panoramic view, South view
Helmuth
for 2 - 4 person/s
| 43 m²
95,00 €

for occupation with 2 persons/night
Equipment: Double bed, Cot, Bunk bed, Balcony, Garden, Air conditioning, Anti-allergic room, Bed linen provided, Non-smoking apartment, Eat-in kitchen, Coffee machine, Dishwasher, Electric cooker, Cutlery provided, Hob, Shower/Bath tub, Hair dryer, Towels, Washing machine in the apartment, TV, Satellite/Cable, Internet access, Cleaning upon request, Season rental possible, Main building, Panoramic view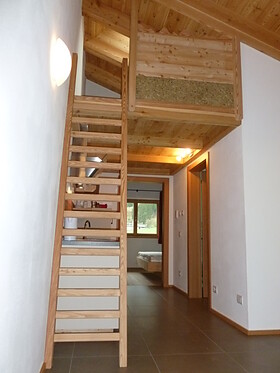 Karin
for 2 - 5 person/s
| 42 m²
95,00 €

for occupation with 3 persons/night
Equipment: Double bed, Cot, Bunk bed, Sofa bed, Balcony, Air conditioning, Anti-allergic room, Bed linen provided, Non-smoking apartment, Eat-in kitchen, Coffee machine, Dishwasher, Electric cooker, Cutlery provided, Hob, Shower/Bath tub, Hair dryer, Towels, TV, Satellite/Cable, Internet access, Cleaning upon request, Season rental possible, Main building, Panoramic view, South view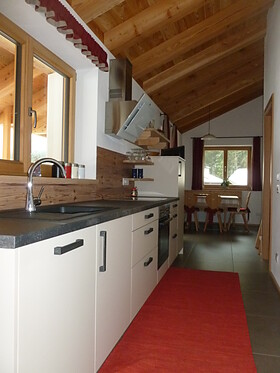 Paula
for 4 - 8 person/s
| 78 m²
190,00 €

for occupation with 4 persons/night
Equipment: Single bed, Double bed, Cot, Bunk bed, Sofa bed, Balcony, Garden, Air conditioning, Anti-allergic room, Separate living area, Bed linen provided, Non-smoking apartment, Eat-in kitchen, Coffee machine, Dishwasher, Electric cooker, Cutlery provided, Hob, 2 or more bathrooms, Separate WC, Hair dryer, Towels, Washing machine in the apartment, TV, Satellite/Cable, Internet access, Cleaning upon request, Season rental possible, Main building, Panoramic view, South view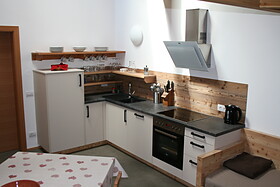 Apartment für 6 Personen
for 2 - 4 person/s
| 40 m²
50,00 €

for occupation with 2 persons/night
Appartement for 2 people
for 2 - 6 person/s
| 40 m²
100,00 €

for occupation with 4 persons/night
Appartement für 4 Personen
for 4 - 6 person/s
| 60 m²
150,00 €

for occupation with 6 persons/night